Delivering flawless design to your dream home
Delivering the best value in building services
With an experienced construction team on each project, Vulcan Construction continues to provide the best value in building services.
Vulcan Construction is a leading general contractor and construction company in Winnipeg.
Vulcan Construction is a general contractor company that offers services in residential construction and commercial construction. We do new builds, additions and renovations. We are located in Winnipeg, Manitoba.
We have a team of highly skilled and experienced professionals who are dedicated to providing the best possible service to our clients. We use the latest technology and equipment to ensure that all our projects are completed on time and within budget.
We have a wide range of satisfied clients who have used our services for their construction needs. We are committed to providing the highest quality of service and workmanship to all our clients.
Years in business
We are equipped for small and complex jobs including garages and entire homes.
Completed projects
Additions flow seamlessly from the existing home into the new expanded space.
Star-Rated
Striving for perfection pays off in complete customer satisfaction.
Communication and transperency is woven into everything we do.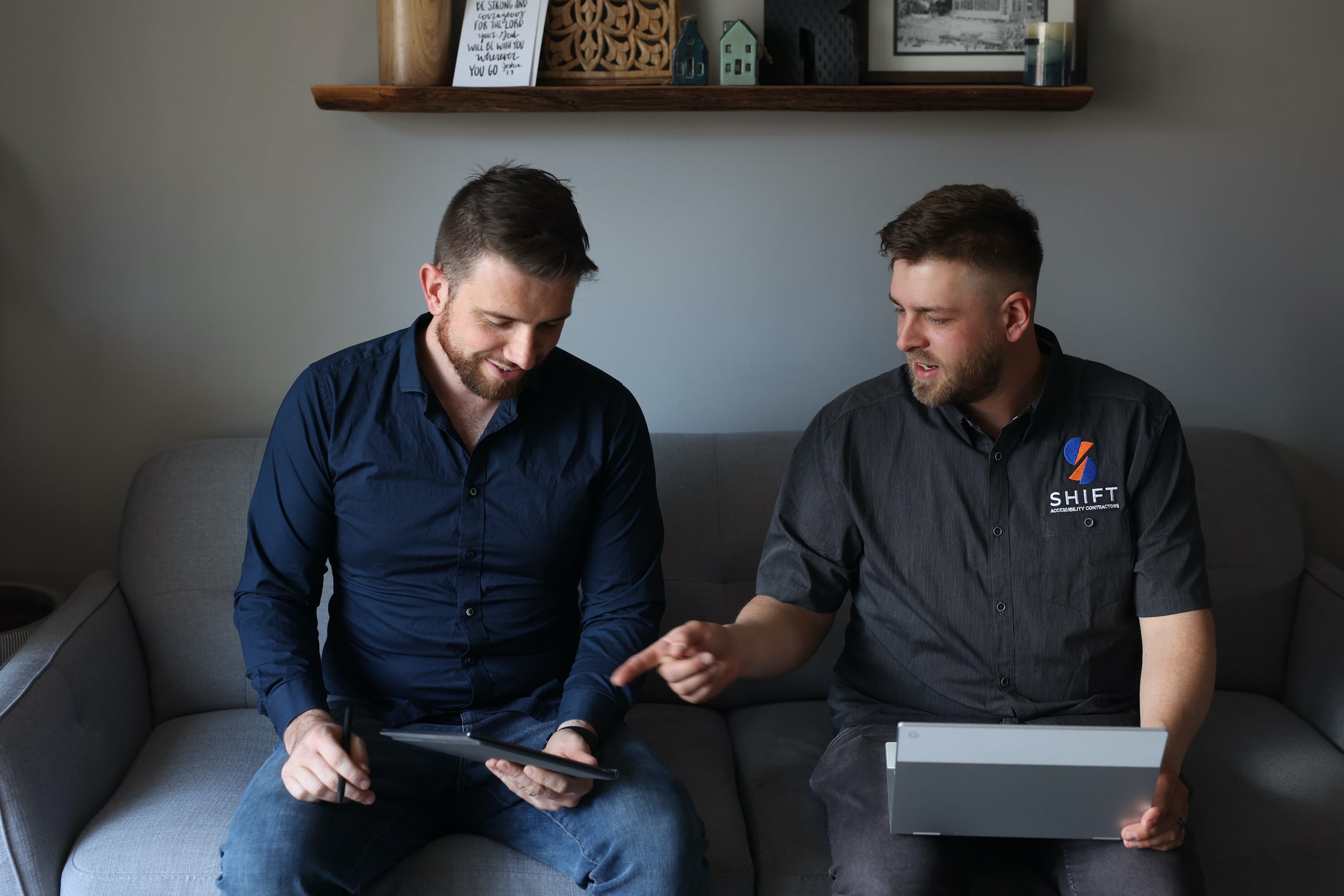 Corey Vlaming and Michael Reimer founded Vulcan with the goal of being different. Both Michael and Corey had both hired many renovation companies, carpenters and general contractors in the past and were frustrated by the lack of quality, time management and financial management.
Knowing it could be done better and with a goal of superior customer experience they set out to build a company built around how a customer experiences a renovation and interacts with the contractor.
By leveraging technology in every aspect of the process and creating clear systems for communication, accountability, and quality control, Vulcan has been able to provide a superior level of service and high quality of workmanship in all its projects for all its customers.
At Vulcan Construction our mission is to provide quality construction services to our clients.
Centered on the basis of delivering an first-rate experience with our clients throughout every phase of the construciton process. We strive to be the contractor of choice for our clients by providing exceptional service, competitive pricing and innovative solutions.
Our vision is to be the leading construction firm that is known for its customer focus and quality workmanship.
We will strive to provide an exceptional experience for our clients, while delivering quality buildings and homes.