Are you tired of cooking meals in an outdated kitchen that lacks functionality? Do you dream of having a modern and stylish space to entertain guests and prepare delicious meals for your family? Look no further than the best kitchen renovations service in Winnipeg! With their expertise, experience, and commitment to excellence, they can transform your old kitchen into a stunning culinary haven.
The best kitchen renovations Winnipeg
---
When it comes to renovating your kitchen, you want to choose the best renovation service that can deliver exceptional results. So, what makes a particular company stand out from the rest? The answer lies in their experience, expertise, and commitment to excellence.
The best kitchen renovations services in Winnipeg has years of experience transforming outdated kitchens into modern culinary havens. They have a team of skilled professionals who are passionate about creating functional and stylish spaces that meet the unique needs of each client.
Moreover, they offer comprehensive services that cover everything from design consultation and planning to installation and finishing touches. Their attention to detail is second-to-none, ensuring every aspect of your new kitchen is flawless.
Most importantly, this top-notch renovation service provides outstanding customer support throughout the entire project. They listen carefully to your ideas and preferences while incorporating their expertise for practical solutions that fit within your budget.
In short, if you want an expertly designed and beautifully crafted kitchen renovations in Winnipeg – look no further than this reputable company!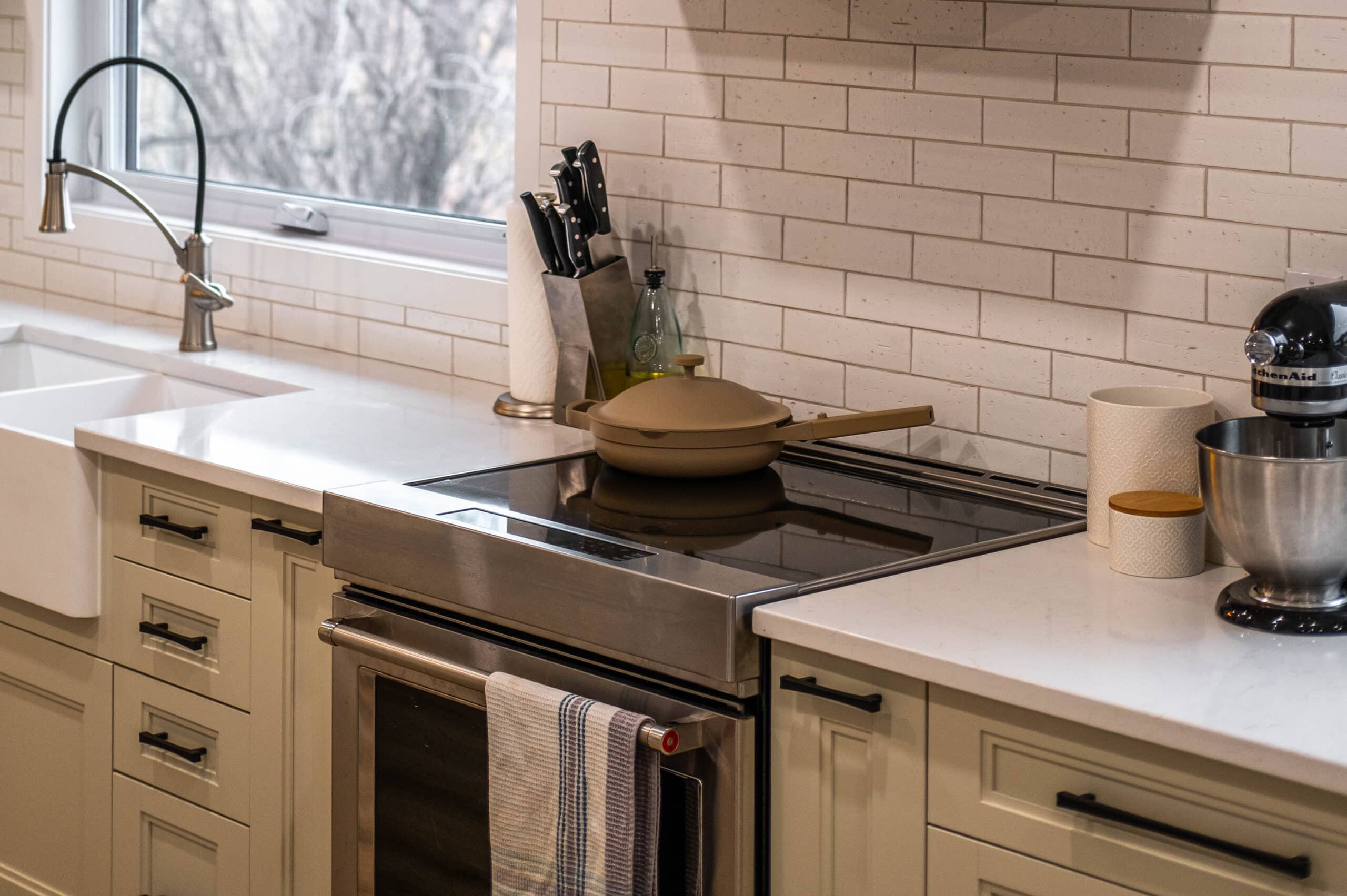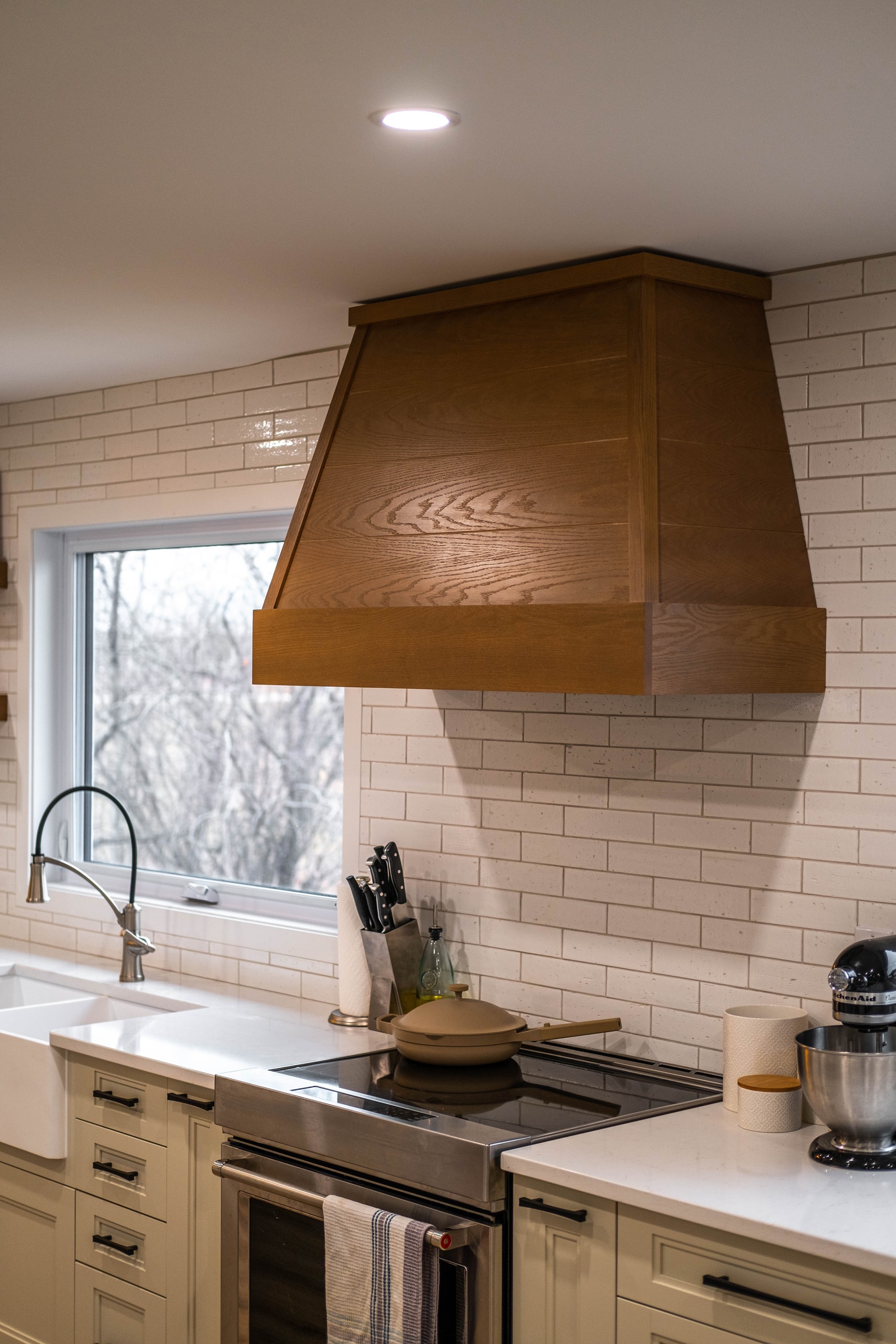 Our kitchen remodel service.
sThe cost of winnipeg kitchen renovations services
When it comes to kitchen renovations services in Winnipeg, the cost can vary significantly depending on a number of factors. The size of your kitchen, the materials you choose, and the complexity of the project all play a role in determining the final price.
One way to keep costs down is by opting for more affordable materials such as laminate countertops instead of expensive granite or quartz. Another option is to only replace certain elements of your kitchen rather than doing a full overhaul.
It's also important to consider hiring a reputable contractor who will provide an accurate estimate and stick to that budget throughout the renovation process. Going with a cheaper option may end up costing you more in the long run if mistakes are made or if additional work needs to be done.
While there is no one-size-fits-all answer when it comes to the cost of kitchen renovation services in Winnipeg, careful planning and working with experienced professionals can help ensure that you get value for your money without breaking the bank.
Functionality in a new kitchen renovation
When it comes to renovating your kitchen, one of the main goals should be to improve functionality. A functional kitchen is essential for a smooth cooking and dining experience. Here are some tips on how to achieve maximum functionality in your new kitchen renovations.
Firstly, consider the layout of your kitchen. The triangle between the sink, stove and refrigerator should be efficient and easy to navigate. This will ensure that everything you need while cooking is within reach.
Secondly, storage is key when it comes to functionality. Consider adding extra cabinets or shelves in your new design to maximize space and keep everything organized.
Thirdly, lighting can make a big difference in the functionality of your kitchen. Ensure that there's plenty of natural light during the day and add task lighting over high-use areas such as countertops and stovetops.
Think about incorporating multi-functional appliances into your design such as an oven with a built-in microwave or a fridge with an ice dispenser. These small additions can make a big difference in achieving maximum functionality in your new kitchen renovations project.
By focusing on these elements during your renovation process, you're sure to end up with a highly functional space that meets all of your needs!
Things to consider when designing a new kitchen
Designing a new kitchen can be an exciting and overwhelming process. There are many things to consider when planning the layout of your space, so it's important to take time and think through all the details.
Firstly, you should evaluate your current kitchen setup and identify what works for you and what doesn't. This will help you determine what changes need to be made in order to optimize functionality.
Next, think about the appliances that you would like in your new kitchen. Consider how often they will be used and where they should be placed for maximum convenience.
Another key factor is storage space. Make sure there is enough room for all of your pots, pans, dishes and utensils without cluttering up countertops or cabinets.
Lighting is also crucial as it can impact both aesthetic appeal and functionality. Make sure to incorporate a mix of overhead lighting as well as task lighting in areas such as above the sink or stove.
Don't forget about style! Decide on a colour scheme that matches your personal taste while also complementing other elements in your home design. With these considerations in mind, designing a new kitchen will surely result in a functional yet beautiful space tailored specifically to meet your needs.
Kitchen renovation designs
Kitchen renovations designs play a crucial role in upgrading the aesthetic appeal and functionality of your kitchen. There are various design options to choose from, depending on your taste and budget.
One popular design is the modern kitchen, which features clean lines, minimalistic cabinets, and sleek appliances. Another option is the traditional style kitchen with ornate details such as crown molding, decorative panels, and wooden finishes.
For those who love bold colors or patterns, a retro-style kitchen may be perfect for you. This type of design incorporates vibrant color schemes like neon green or bright pink along with funky prints on walls or backsplashes.
If you enjoy cooking in an open space while entertaining guests simultaneously, then an open-concept layout could be ideal for you. An island cooktop can serve as a centerpiece that creates a flexible workspace to prepare meals while socializing.
Ultimately there are endless possibilities when it comes to designing your dream kitchen renovations. Working closely with professional contractors will help ensure that all aspects of form and function come together seamlessly in creating your perfect culinary oasis!
Accessibility in kitchen renovations
Accessibility may not be at the forefront of everyone's mind during the planning stages of their kitchen renovations project, but it should never be overlooked. Incorporating accessible features into your kitchen can increase its value and appeal for future buyers or ensure you're able to age in place comfortably.
The benefits of renovating a kitchen
With all the factors considered, it is evident that kitchen renovations services in Winnipeg are essential for homeowners. Not only does a new and functional kitchen improve the overall aesthetic appeal of your home, but it also increases its value. With professional kitchen renovations contractors in Winnipeg, you can transform your outdated and dull kitchen into a modern and stylish space.
You get to work with experts who understand the latest design trends and possess knowledge on which materials will be suitable for your lifestyle needs. Moreover, undertaking a kitchen renovations project gives you an opportunity to personalize your space according to your preferences.
In summary, if you are thinking about renovating your kitchen in Winnipeg, do not hesitate to hire experienced professionals. You will enjoy numerous benefits ranging from cost-effectiveness to improved functionality and aesthetics. Contact us today for quality yet affordable services that will leave you satisfied!