As the daycare industry in Canada continues to grow, so does the demand for quality commercial construction services. The projected growth of the industry over the next five years is expected to be significant, and this will likely lead to an increased need for reliable construction companies that can provide high-quality services.
Daycare commercial construction service in canada
---
Looking to build a daycare facility that's safe, functional and visually engaging? Look no further than our daycare commercial construction service in Manitoba! With years of experience in creating high-quality facilities for children, we're committed to providing you with the best possible solutions for your unique needs. From designing layouts and selecting materials to overseeing construction and final inspections, we'll work closely with you every step of the way to ensure that your new daycare is perfect from top to bottom. Whether you're starting a brand-new venture or expanding an existing one, our team has the expertise and know-how needed to make your vision a reality. So why wait? Contact us today and let's get started!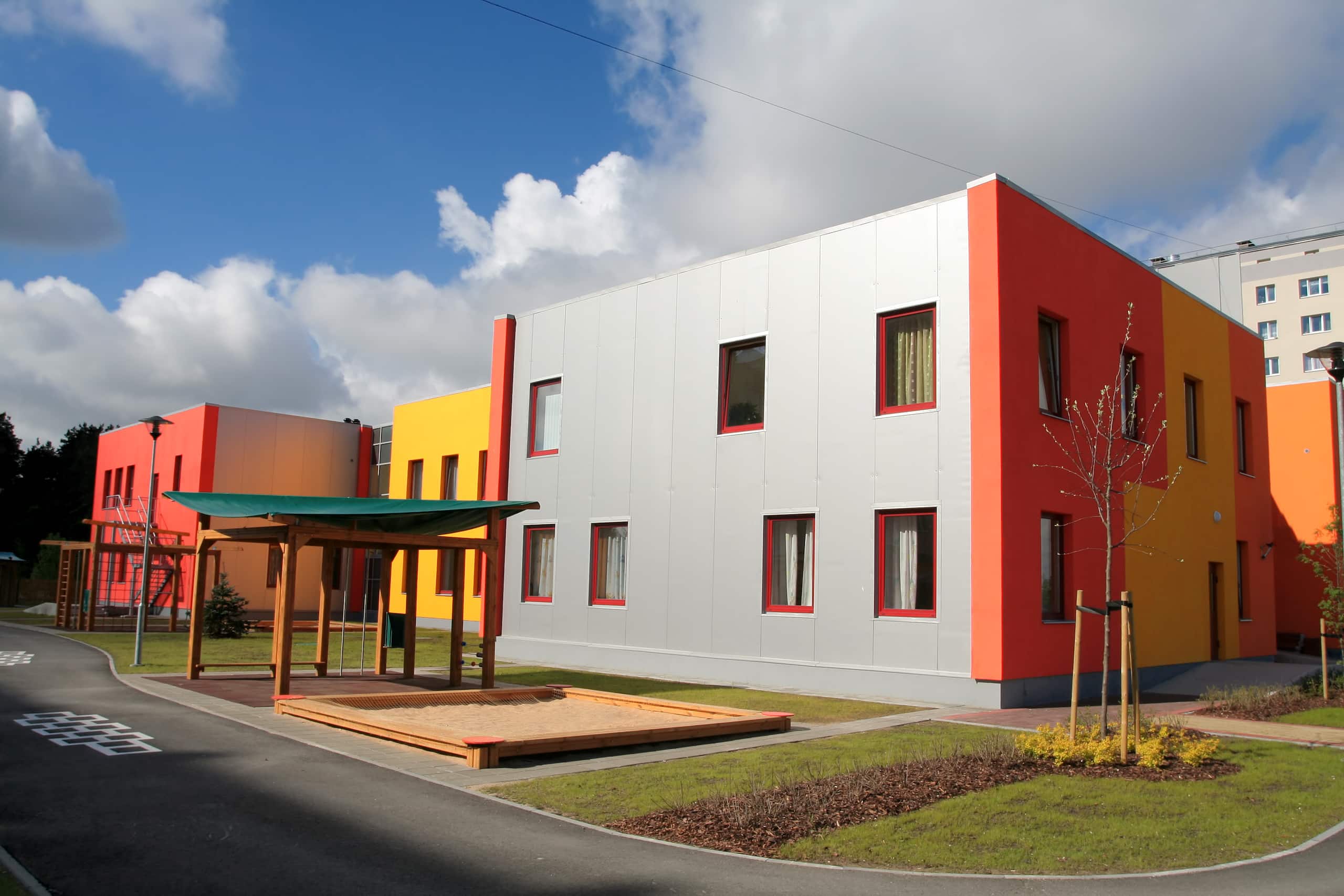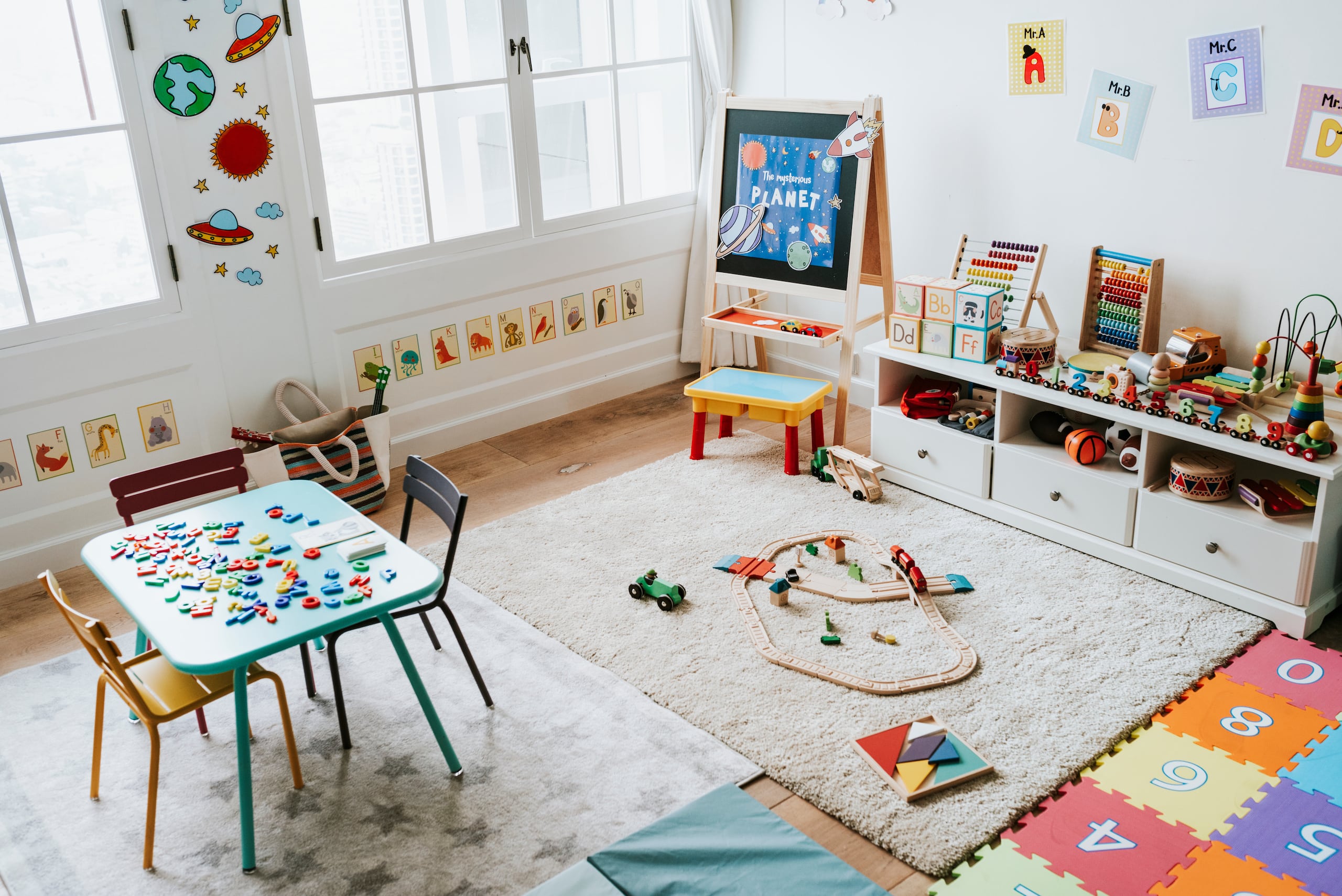 Our daycare construction service.
Daycare construction zoning laws and permits – what to know
Before you can start construction on your new daycare, you need to make sure that you are familiar with the zoning laws and building permit requirements in your municipality. Every city and town has different regulations, so it's important to do your research before you begin the construction process.
The first step is to find out if there are any zoning restrictions on commercial construction in your area. If there are no zoning restrictions, then you'll need to apply for a building permit from your municipality.
Architectural planning for daycares
The most important factor is making sure the space is safe and functional for both the children and the staff. There are strict government regulations in Canada that must be followed to ensure this.
In terms of layout, it is important to have designated areas for different activities. There should be a place for quiet time, for messy play, for imaginative play, etc. The flow of traffic should also be considered so that children and adults can move around the space easily and without running into each other.
Interior design for child care facilities.
Interior design for child care facilities must take into account the developmental needs of children. It should be designed to create a safe, stimulating and nurturing environment that meets the physical, cognitive, emotional and social needs of children. The interior design of a child care facility should support the educational program and philosophy of the center.
All materials used in the construction and finish of the interior space must meet strict safety standards. Durable finishes that can withstand wear and tear are essential. All furniture and equipment must be securely anchored to prevent tipping or toppling.
Functionality is key in the design
The colour scheme, lighting, flooring and acoustics all contribute to the overall atmosphere of a child care facility. Calm, soothing colours are best for young infants while brighter hues can be used for older toddlers and preschoolers. Adequate lighting is essential to create a bright, cheerful space.
Floors should be slip-resistant and easy to clean. Carpets should be low-pile to prevent trip hazards. Walls should be acoustically treated to reduce noise levels. Functionality is key in the design of a child care facility. The interior space must be well organized and efficient to facilitate the daily
Accessibility in daycare construction
Accessibility is very important during the planning stages of their new daycare, and it should never be overlooked. Especially when designing spaces for children. Incorporating accessible features into your daycare can increase its value and appeal to a broader clientele.
Make the first step and contact us
Our daycare construction service in Manitoba can help you create the perfect learning environment for your students. With experienced contractors and professionals on staff, you will be able to rest assured that your project is managed with extreme care.
We understand the importance of creating a safe, secure and inviting atmosphere for young children, and our daycare construction services take all this into consideration when planning out your project. Contact us today to get started!