Are you tired of your outdated and rundown bathroom? It's time to consider winnipeg bathroom renovations! With so many options for designs, functionality, and features, a new bathroom can transform the space into an oasis. And if you're in Winnipeg, we've got the perfect solution for you. Our top-rated Winnipeg bathroom renovations service has everything you need to create your dream space.
Introducing the best Winnipeg bathroom renovations service!
---
When it comes to bathroom renos winnipeg, you want a service that is reliable and experienced. That's where our team of experts comes in! We are the best Winnipeg bathroom renovation services, with years of experience and an exceptional track record for delivering high-quality results.
Our team consists of skilled designers and contractors who work together seamlessly to bring your vision to life while ensuring every detail is taken care of from start to finish. With us, you can have peace of mind knowing that your project is in good hands.
We pride ourselves on providing personalized services tailored to each client's unique needs and preferences. Whether you're looking for a complete overhaul or some minor upgrades, we've got you covered.
What sets us apart from other Winnipeg bathroom renovations services? It's our commitment to excellence and customer satisfaction. We strive not only to meet but exceed your expectations throughout the entire process – from initial consultation all the way through completion.
So if you're ready for a beautiful new bathroom that meets all your needs and exceeds your expectations, contact us today!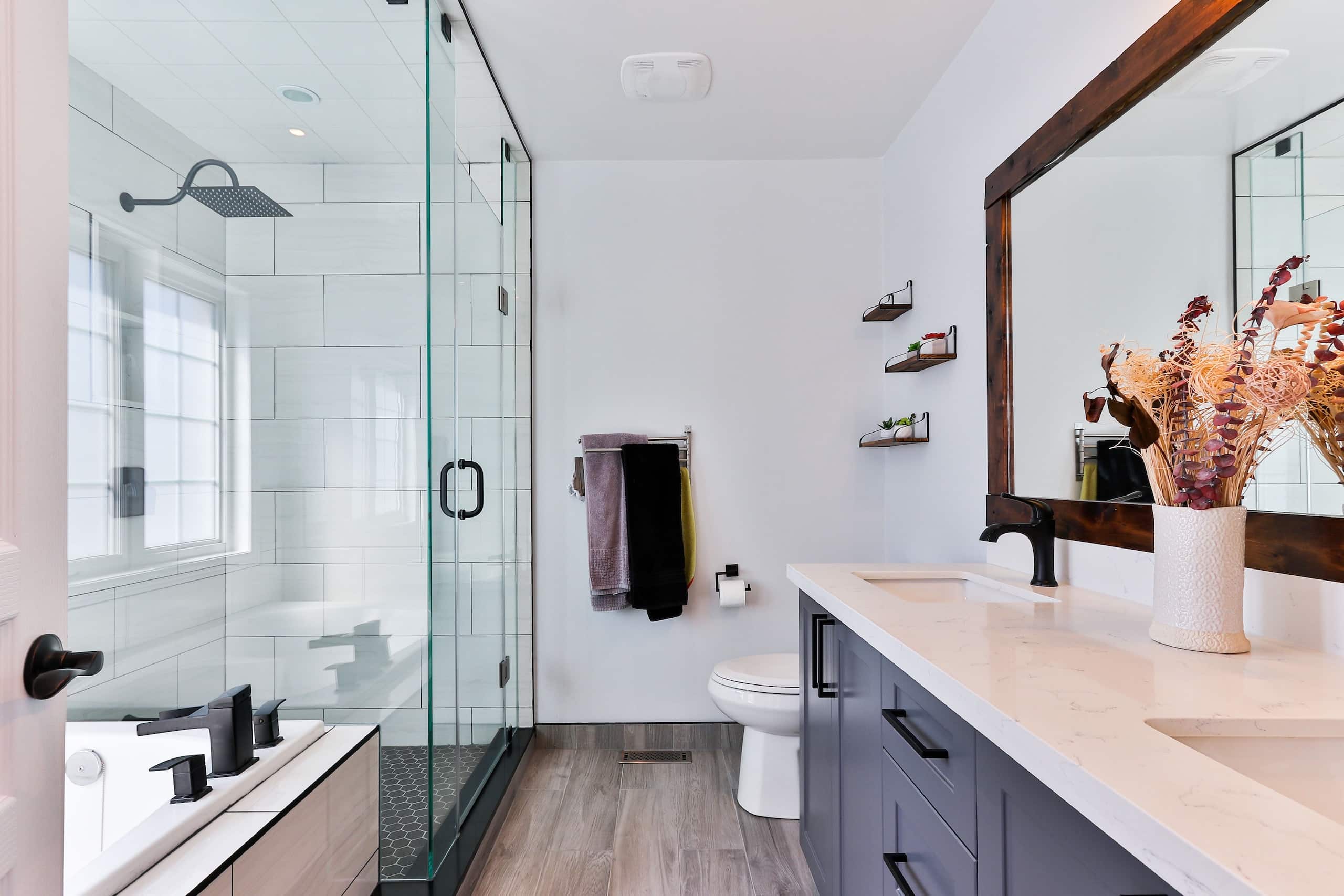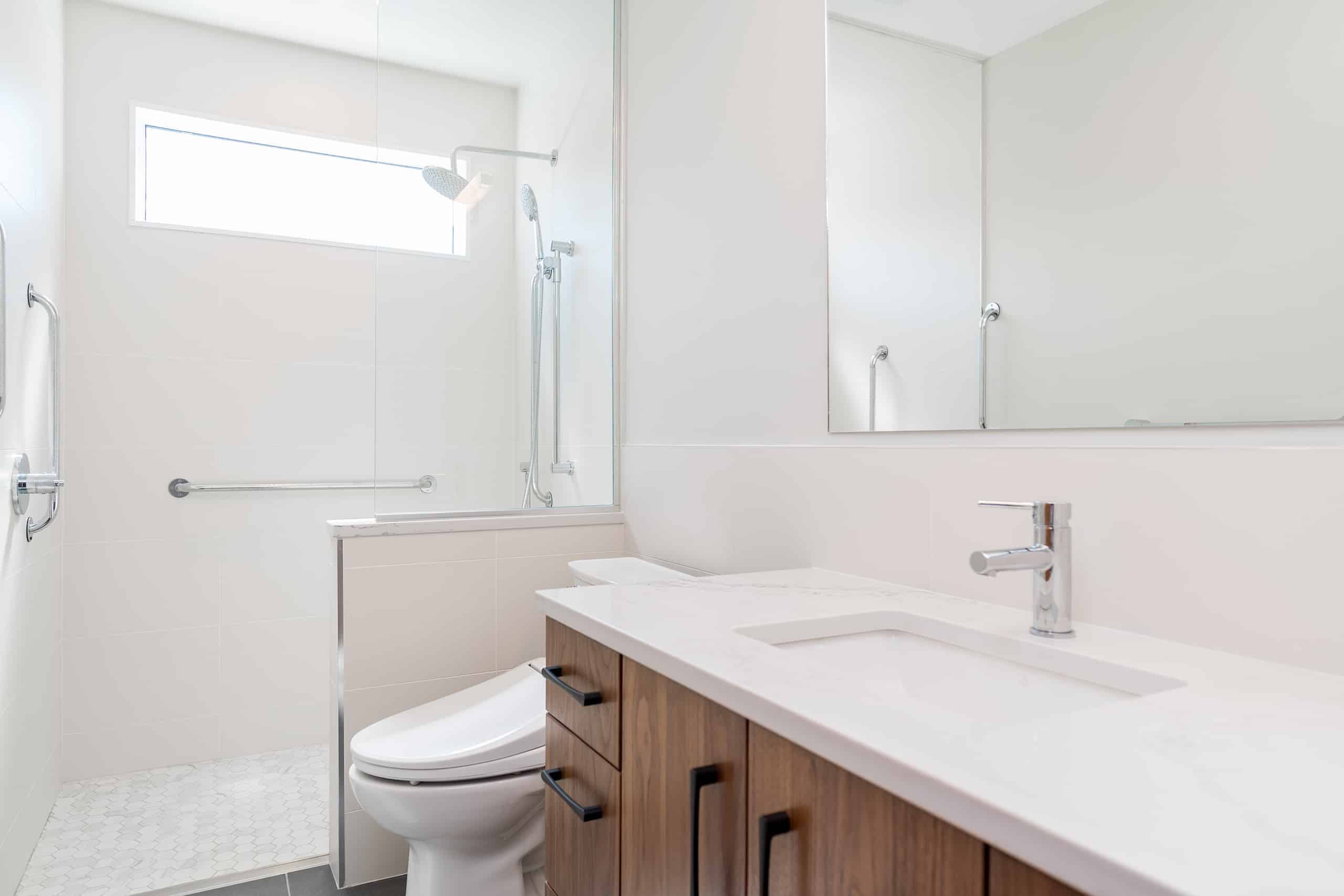 Our bathroom remodel service.
The cost of bathroom renos winnipeg
If you're considering a bathroom renos winnipeg, one of the first things that may come to mind is how much it will cost. The truth is, the cost of a Winnipeg bathroom renovations can vary greatly depending on your specific needs and desires. Bathroom renovation cost in winnipeg.
Firstly, the size of your bathroom will play a significant role in determining the overall cost. A larger space will require more materials and labor which can add up quickly.
Secondly, the extent of your desired changes also plays an important part in determining costs. If you only want minor updates like new fixtures or paint, costs will be significantly lower than if you want a complete overhaul including electrical and plumbing upgrades.
It's important to keep in mind that quality materials and craftsmanship come with higher price tags. Cutting corners on these aspects may save money initially but could lead to costly repairs down the line.
It's always wise to budget for unexpected expenses such as unforeseen structural damage once work has begun or permits required by local building codes.
While bathroom renovations can be expensive investments they are often worth it in terms of both functionality and increased home value.
Things to consider when designing a new bathroom
Designing a new bathroom can be quite overwhelming, but it doesn't have to be. With proper planning and consideration of the following things, you can create your dream bathroom that meets all your needs.
Firstly, it's important to consider the size of your bathroom. You want to make sure that there is enough space for every fixture you desire. If space is limited, then opting for a shower instead of a bathtub may save some room.
Secondly, choose materials that are not only visually appealing but also durable. Bathrooms tend to experience high levels of humidity and moisture which can cause damage if not handled properly. Opting for waterproof flooring materials like ceramic or porcelain tiles may save you from future headaches.
Thirdly, lighting plays a vital role in any room including bathrooms. Natural light should be taken advantage of as much as possible while artificial lighting should provide adequate brightness without being too harsh on the eyes.
Think about functionality when designing your bathroom layout. Every item in the bathroom should serve its purpose effectively and efficiently with ease of access in mind.
By considering these factors when designing your new bathroom renovation project, you'll bring together practicality and style into one cohesive design!
Functionality in a new bathroom renovation
When it comes to Winnipeg bathroom renovations, one of the key factors to keep in mind is functionality. Your new bathroom should not only look great but also serve its purpose effectively.
One important aspect of functionality in a Winnipeg bathroom renovations project is space utilization. You want to make sure that every inch of your bathroom is used wisely and efficiently. This could mean adding storage solutions such as cabinets or shelves to maximize space, or choosing fixtures and fittings that are compact yet still functional.
Another factor to consider when designing for functionality is accessibility. If you have elderly family members or those with mobility issues, you may need features like grab bars, non-slip flooring and wider doorways for easy access.
Lighting is another crucial element of functionality in a new bathroom renos winnipeg. Proper lighting can help enhance the ambiance while serving practical purposes such as assisting with grooming tasks like shaving or applying makeup.
Ventilation plays an important role in keeping your newly renovated bathroom functioning properly. Adequate airflow prevents moisture buildup which can lead to mold growth and other related problems.
In summary, careful consideration towards space utilization, accessibility, lighting and ventilation will ensure that your newly renovated bathroom serves its purpose effectively while looking great at the same time!
Bathroom renovations winnipeg designs
Designing a new Winnipeg bathroom renovations can be exciting, but it's important to consider various factors before starting the project. One of these is choosing the right design that fits both your personal style and practical needs.
Firstly, you'll want to think about the layout and flow of your bathroom. A popular trend nowadays is an open-concept design that maximizes space and creates a seamless transition between different areas. You might also want to consider adding storage solutions like cabinets or shelves for added convenience.
Another aspect to think about when designing your winnipeg bathroom renovations is lighting. Good lighting can make all the difference in creating ambiance and functionality. Consider installing task lighting near mirrors or brightening up dark corners with accent lights.
When it comes to materials, there are many options available such as tile, stone, wood or concrete depending on your budget and desired aesthetic appeal. Don't be afraid to mix textures or incorporate bold colors into your design scheme for an eye-catching look.
Don't forget about fixtures such as faucets, showerheads and toilets that will complement your overall design plan while providing functionally efficient usage day after day!
Accessibility may not be at the forefront of everyone's mind during the planning stages of their bathroom renovation project, but it should never be overlooked. Incorporating accessible features into your bathroom remodel can increase its value and appeal for future buyers or ensure you're able to age in place comfortably.
The benefits of renovating a bathroom
In summary, renovating your bathroom is a great way to increase the value of your home and improve functionality. With so many design options available, you can create a space that is both beautiful and practical. While the cost of bathroom renovations may seem daunting at first, it is important to remember that investing in your home can pay off in the long run.
By choosing a reputable Winnipeg bathroom renovations service, you can ensure that your project runs smoothly from start to finish. So why wait? Start planning your dream bathroom remodeling services in winnipeg today and enjoy all the benefits that come with having a fresh new space in your home!